As the years pass, people are becoming more and more aware of the damage happening to the world. Transportation is one of the leading causes of carbon emissions, and it's an industry that we have long-fought to improve. Thanks to technology, the past decade or so has seen vehicles that are partially or fully electric. Electricity is a renewable, clear resource that is a far better alternative to fossil fuels. However, not everyone is sold on electric cars. What are the arguments for and against each type of vehicle? Let's take a look!
Pro: Better for the environment: As we just briefly mentioned, electric vehicles are far healthier for the environment than their gas-powered counterparts. Electricity can be created, unlike many other forms of energy, including fossil fuels. This means that we are not draining the earth of a valuable resource because it exists in limitless supply. Electric cars do not consume gasoline from the earth, nor do they emit greenhouse gases. For those who are environmentally-conscious, upgrading to a hybrid or electric vehicle is a simple choice. Every person that has an electric vehicle is doing their part to reduce air pollution caused by motorists.
Pro: Quickly growing in popularity.: Electric cars are popping up more and more because the idea is gaining traction. The manufacturers of the first electric car models have proven that it is a reliable alternative, so other carmakers are following their example and releasing models of their own. Now that they're more widely available, people invest in them rather than switching to a different gas-powered model. 
Pro/Con: Cheaper in the long run, but more expensive upfront.: We wanted to lump these two things together to give you an honest look at this argument. Electric cars are still a bit more expensive to purchase than gas vehicles, to start with the downside. Obviously, electric cars are newer and require more advanced technology, so the discrepancy makes sense. That being said, the initial price shouldn't be too big of a concern to you. In the long run, gas-powered vehicles will cost you much more! Paying to charge an electric car is more affordable than filling up your tank. You can save hundreds or thousands of dollars per year, depending on the price of gasoline in your area. 
Con: Fewer models, especially as "used.": If you've ever been hunting for a used electric vehicle or electric vehicle part, you probably came to realize that they are not readily available. Salvage yards are not filled with electric or hybrid vehicles, at least not yet. As the technology becomes older and more established, you'll be able to find electric vehicles second-hand, but for now, they can be few and far between. You also need to consider the cost of a charger as well as the higher cost of any repairs that might be required. As far as we're concerned, electric cars will be easier to find "used" as the years pass. For some models that come in gas or electric, parts are universal and can be replaced easily. Do some research before you buy to have a general idea of the hassles that will come with future car troubles.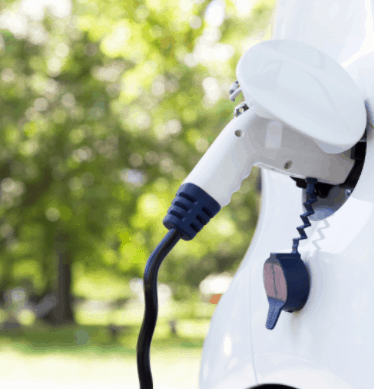 Con: They require a charging port.: As with every other electric thing in existence, electric vehicles need energy. All cars have batteries, but electric cars require far more storage and power because their battery is replacing the gas-powered engine. You'll need to install a charging port or station on your property, which can be costly. But, as we said, it will save you money down the line. More importantly, take into account how far you travel each day. We're seeing a growing number of parking lots with electric car charging stations, but the majority still do not have them. If you're constantly going on long journeys, trusting that someone will have a car charging port is not the best idea. A hybrid model might be better for you if you don't have access to a charger when you need it.
Pro: They have been around forever and are easy to find.: Since gas-powered vehicles are the original model, they're all over the place! You can find countless makes and models from every manufacturer. New, pre-owned, refurbished – you name the condition, and we can guarantee you'll find one. This is obviously great for those looking to save money and buy used. You can find 2018s for a reasonable price at this point, even with low mileage. It's convenient, quick, and comforting. 
Pro: Gas stations are on every corner.: You may not be able to find a charging port, but you can drive around any block and find at least one gas station. Usually, you have a few options close by for the sake of competition. You can pick where you want to go, and you never have to worry that there won't be a fueling station within just a few miles of you at any given point in a drive. You can head to the gas station, fill up, buy a coffee, and still make it to work with time to spare!
Pro: Finding used or salvaged parts is much simpler.: We may be biased, but this is a major pro! It's so much cheaper to buy salvaged or refurbished car parts when you need a repair than it is to buy new from the dealer or manufacturer. A huge majority of the parts in cars are still in perfectly fine condition when the vehicle finds its way to a salvage yard. The exterior may be ruined, or the engine may have given out, but there will always be some number of parts that are still of value. If you have a classic, gas-powered vehicle, you can likely find any part you need used (so long as it's an older model). You can certainly find just about anything you need at Airline Auto Parts! You can even search by the exact make and model and get the part shipped right to your door. 
Con: Fluctuating fuel prices.: All car owners know the frustration that comes with going to get gas. Will the price be lower than your last trip, or did it shoot up several cents per gallon? Unfortunately, we have no real control over the price of gas. It's all based on supply and demand, and the supply is starting to run low. Prices fluctuate daily in some cases. You could be lucky and get a year of falling prices, or you could pay an extra dollar or two per gallon. There's no real way to predict the trends, and since you need your car to get around, you don't have much choice but to pay what they're asking. 
Con: Detrimental to the environment.: Of course, we can't close out this article without mentioning the number one issue with gas-powered vehicles; their impact on the environment. Greenhouse gases are polluting the air, hurting the air quality, and destroying the ozone layer. If we don't start to reduce pollution, climate change will become irreversible within the next few years. Swapping to electric vehicles is a great first step to take, even though it may not seem impactful now. If everyone does their part, we can reverse the damage we've caused to the world.
As you can see, there are pros and cons to both electric and gas-powered vehicles. For the time being, gas cars are still the overwhelming majority out on the road, but electric or hybrid models seem to be appearing more and more frequently. Regardless of the car you have, we can almost guarantee that you'll find the part you need at Airline Auto Parts. Search by year, make, and model, and get salvaged or refurbished parts shipped to your door. We quality check each and every part so that you can feel confident in your purchase. Find what you need for gas and electric cars at https://airlineautoparts.net/. Our inventory changes frequently, so if we don't have what you're looking for right now, check back soon!