Getting Back on The Road
Our mission is to provide quality parts at an affordable price combined with excellent service to help our customers get their vehicle back on the road as quickly as possible.

In-Stock
Shelf ready parts or parts available in our yard .

Not -in-Stock
Don't worry, if we don't have your part, we can order it for you and back it with our 6 Month Warranty

Refer to a Partner Yard
If you prefer, we can recommend you to another yard.

Quote
Receive a custom quote from one of our parts specialist.

Order/Payment
Price/quote looks good? Awesome! As soon as you check out and make a payment, we will begin processing your order.

Processing
Typically, we either have to pull your parts or they are shelf ready, but occasionally, we will have to order your parts in.

Inspection
All parts are inspected for defects and cleaned.

Will Call
Parts will be brought to you at the counter or will be ready for pick up

Ship
We can ship parts directly to you. (Free shipping on select items. We do not ship items that damage easily like windshields, fenders, hoods, etc.)

Delivery
We offer free local delivery to commercial locations. (Some restrictions may apply)
Back on The Road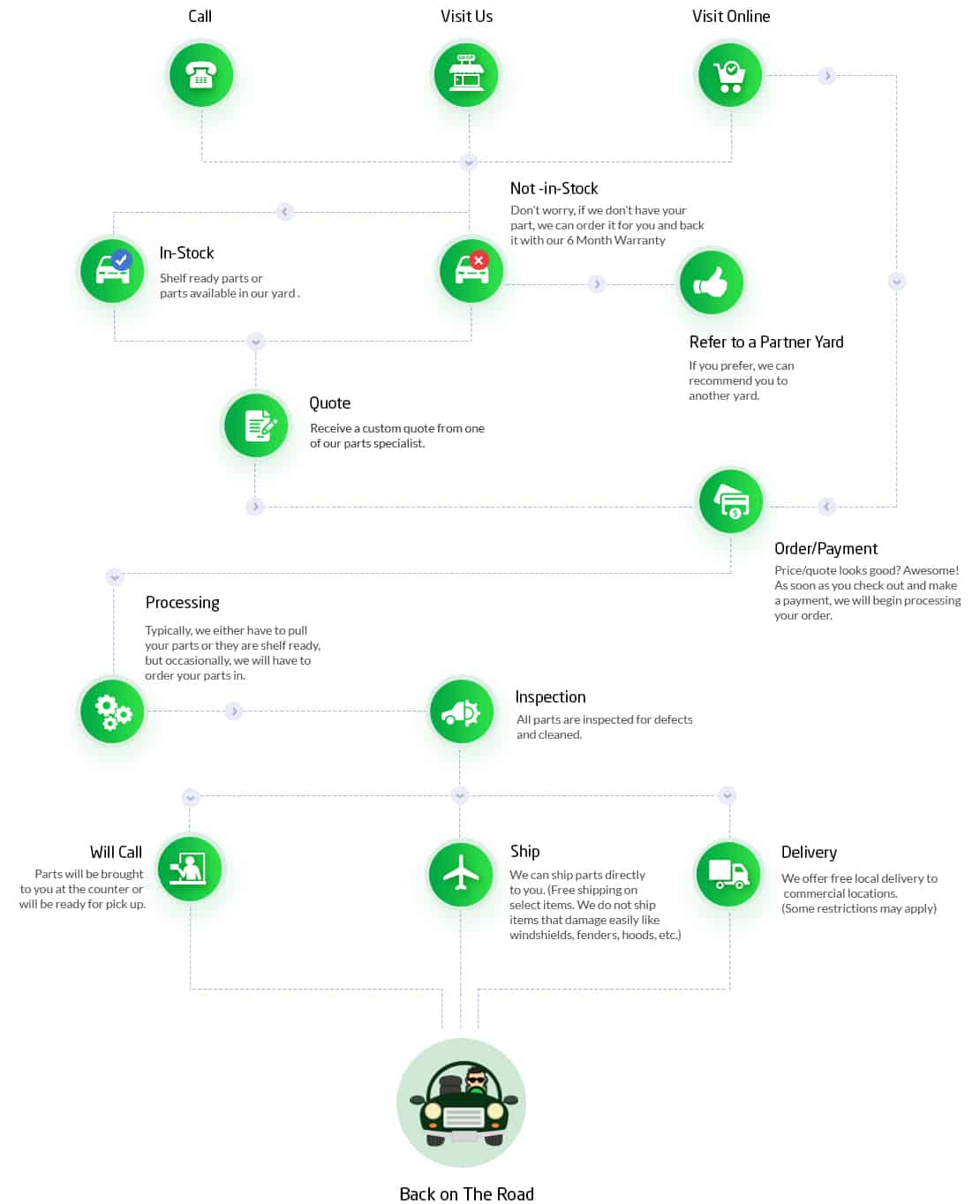 Yes, we really do care what our customers are saying about us.